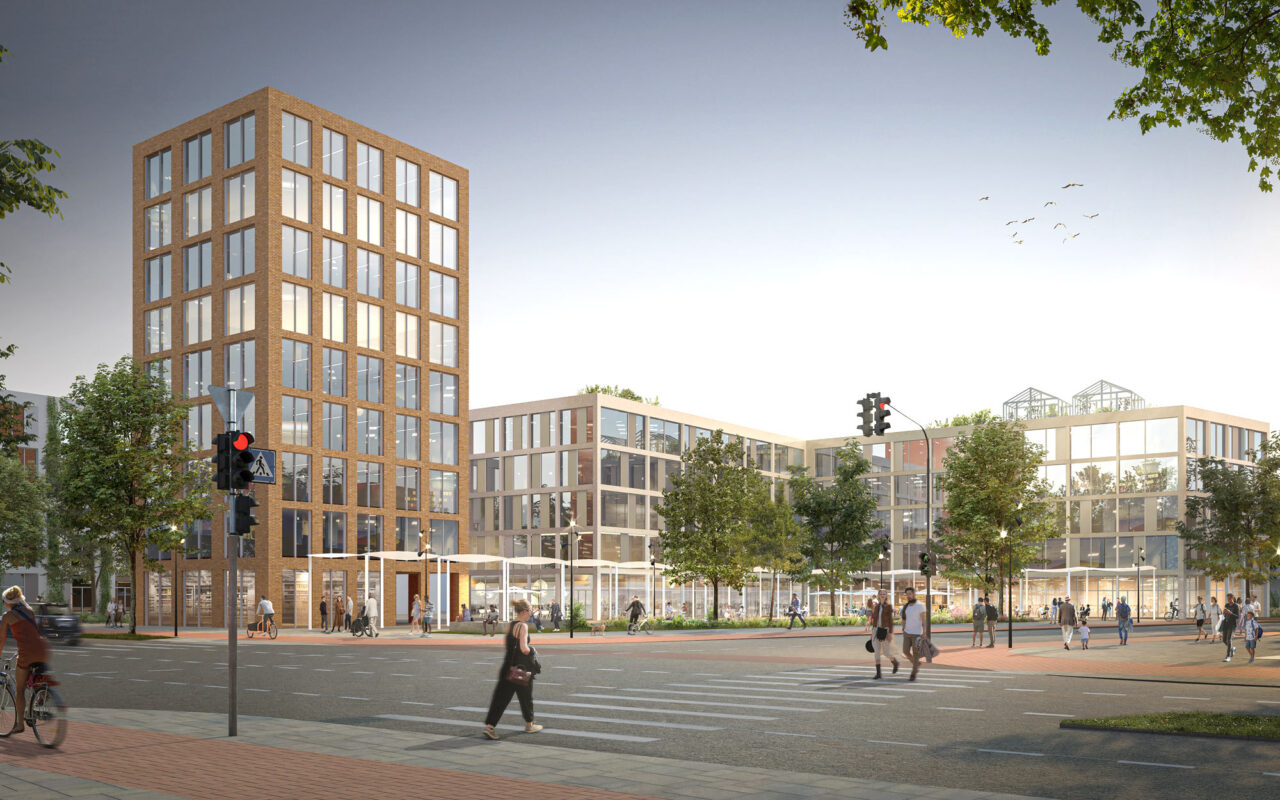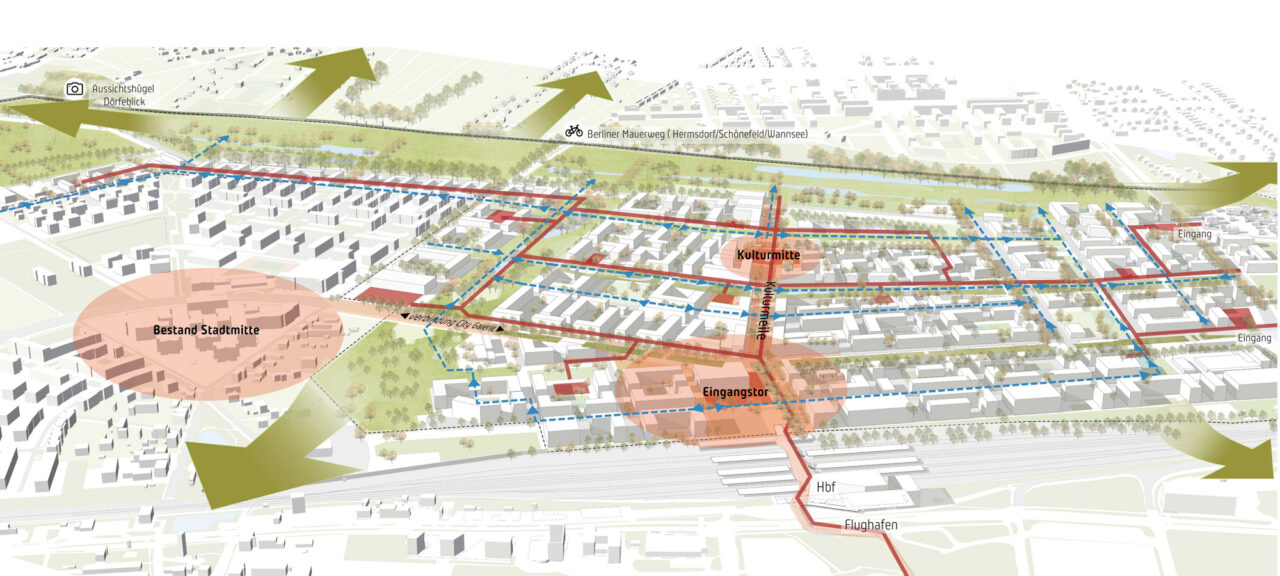 In the new Schönefeld‐Nord district, where around 10,000 people will live, it is planned to build 4,300 apartments. In addition to the classical apartment buildings, there will also be co-housing and community building projects, as well as multi-generation or integrative residential projects. Socially subsidised housing will account for 30% of the total. Spaces that foster community building, such as multi-function rooms or repair cafés, are also being created.
The open block structure and the squares give every apartment views and access to green areas. The criteria defining the '15-minute city' concept were taken into consideration during the planning process to ensure that the new residents have a high quality of living. Primary schools, kindergartens and facilities for the elderly are located near green spaces to facilitate participation in urban life and social integration via safe and barrier-free cycle paths and footpaths.
A new central axis from the railway station to the new grammar school is being created, along which cultural institutions and public spaces are lined up in a versatile shared space. This is optimally accessed by the public transport that runs through it and at the same time has an impact beyond the actual district itself.
The ground floors on the new central axis and on the new Hans‐Grade‐Allee and Waltersdorfer Chaussee are highly attractive for people on foot and provide premises for shops, leisure facilities, cafés and restaurants, with the aim of creating a lively city.
The northern strip between Planstrasse E and Kolonnenweg is characterised by public uses whose generous open spaces create a flowing transition to the green belt along what used to be the Berlin Wall.
A network of city squares complements the facilities on offer. It offers public spaces in different qualities and with various offerings for all user groups as well as ample opportunities for meeting other people, playing games and engaging in sports. This creates a space for shared experience and creativity, and thus a high level of identification with the locality.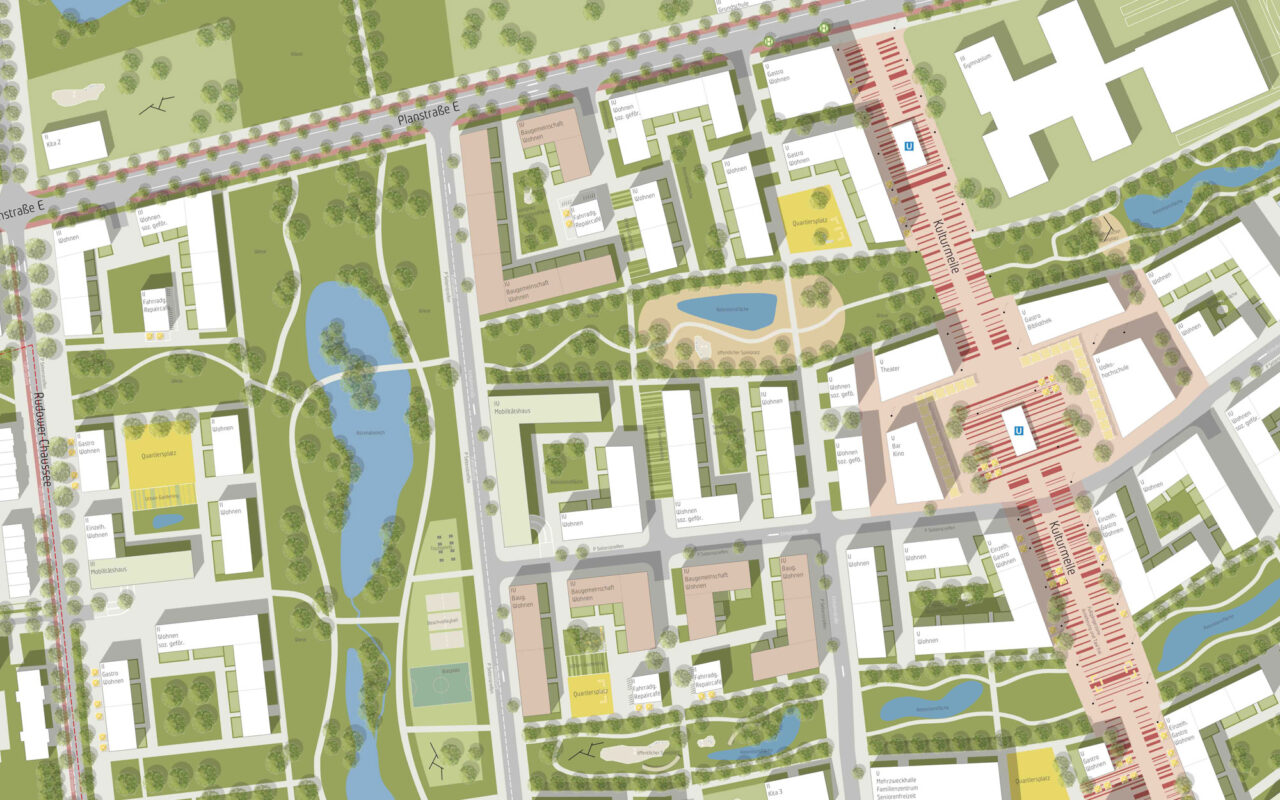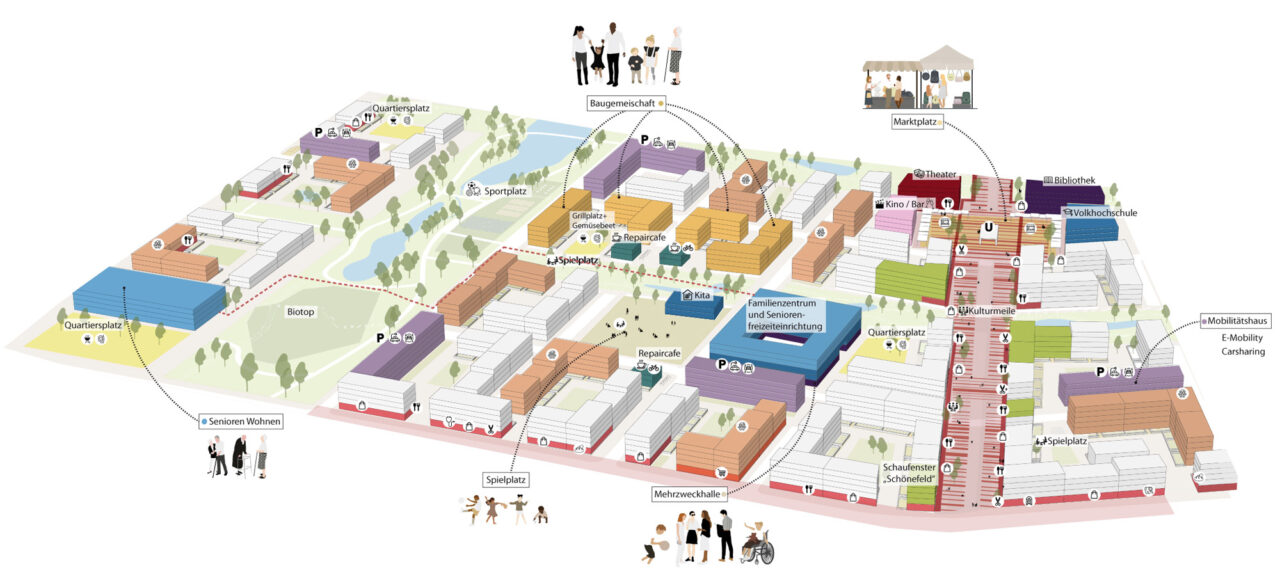 Planning

2022

Rank

3rd prize

Size of area

158 hectares

Open Space Planning

Anke Deeken Büro für Architektur Stadt- und Freiraumplanung Lichtplanung

Transport planning

Masuch + Olbrisch Ingenieurgesellschaft für das Bauwesen

Model

Monath + Menzel

Visualisation

moka-studio

Competition

Municipality of Schönefeld